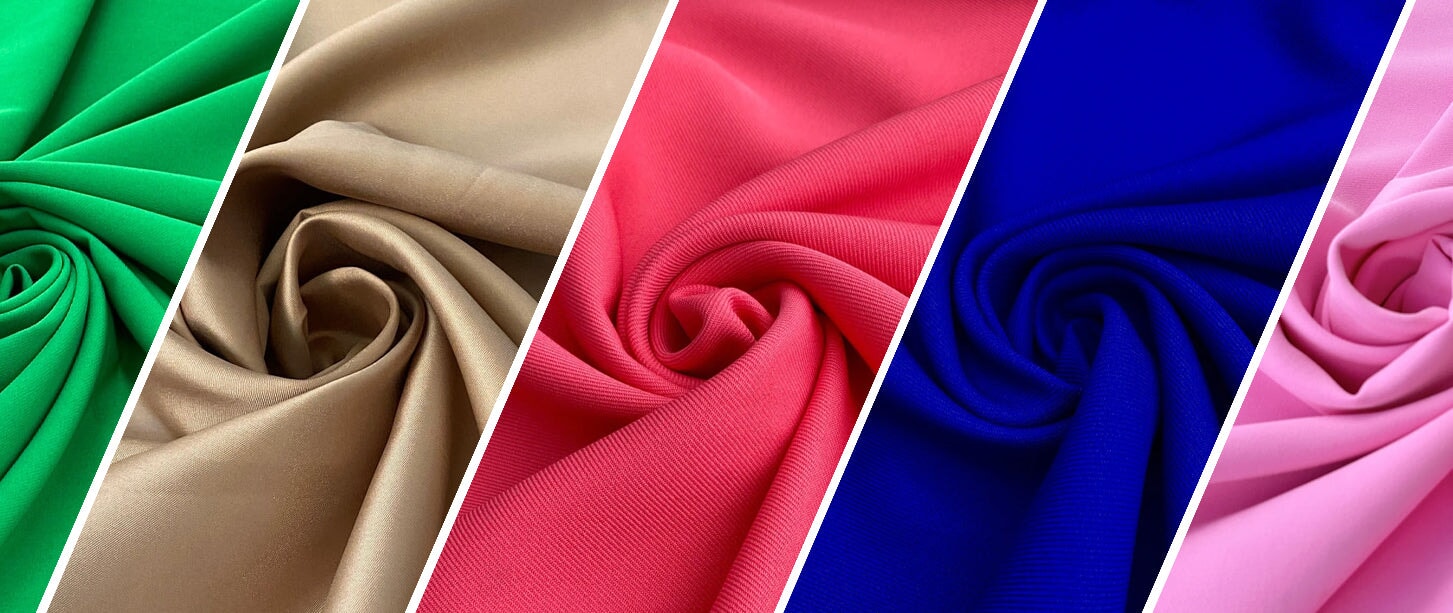 Welcome to our refined Poplin & Gabardine Fabric category, where sophistication, durability, and timeless style converge. This collection showcases a selection of textiles known for their versatility, impeccable drape, and exceptional performance in a variety of applications.
Poplin fabric, characterized by its tightly woven and smooth texture, offers a crisp and polished look. It is ideal for creating tailored garments such as shirts, dresses, skirts, and lightweight outerwear. On the other hand, gabardine fabric boasts a diagonal weave, providing durability and structure. Gabardine is often used for suiting, trousers, jackets, and coats, offering a luxurious and professional appearance. 
Within this category, you'll find an assortment of poplin and gabardine fabrics, each with its unique qualities and finishes. Explore a range of colors, patterns, and weights, allowing you to tailor your projects to your desired aesthetic and performance requirements.
Indulge in the refinement of poplin and gabardine fabrics, where timeless elegance meets durability. Craft garments that exude style and sophistication while maintaining their impeccable appearance over time. Discover the possibilities within our Poplin & Gabardine Fabric collection and unlock the essence of enduring elegance.