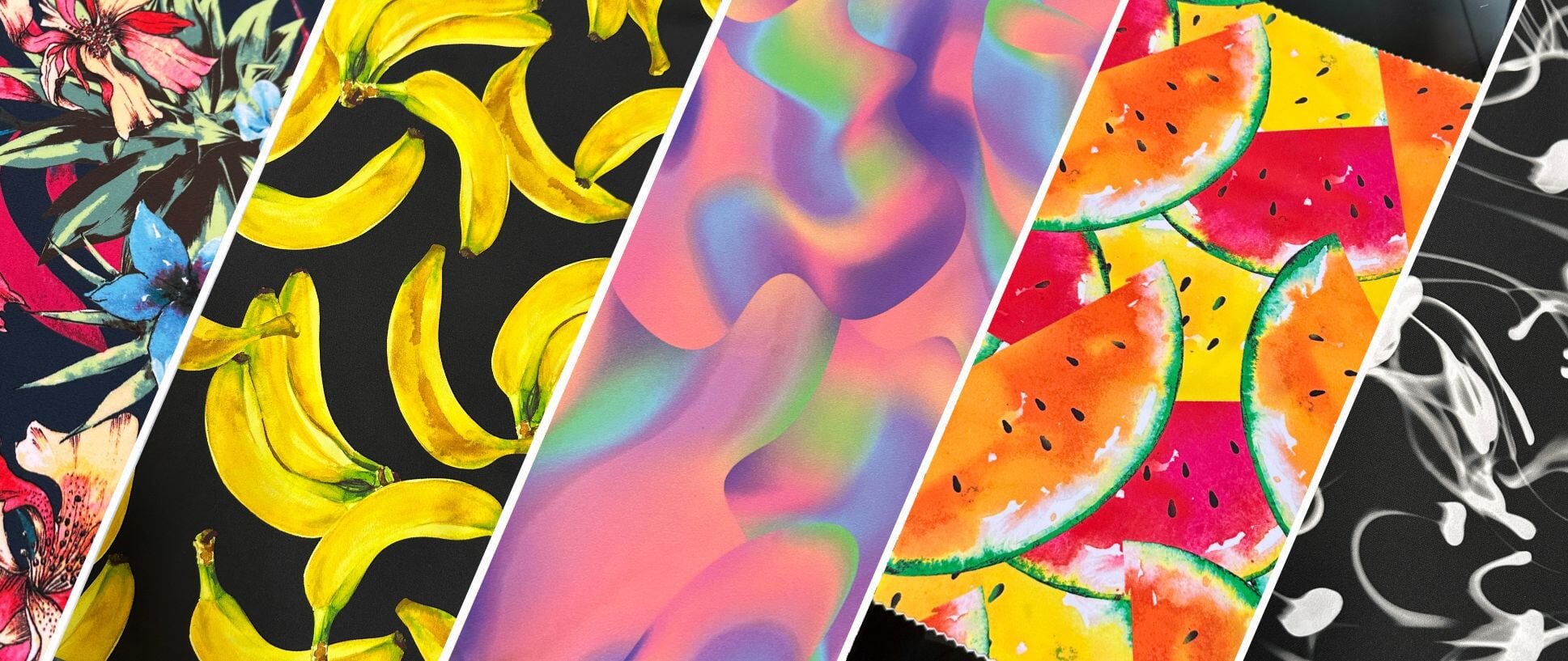 Printed Nylon Spandex Fabric for Sale
Welcome to our vibrant Printed Nylon Spandex Fabric category, where style, comfort, and versatility blend seamlessly. This collection showcases a captivating range of textiles that combine the flexibility of spandex with the durability of nylon, adorned with eye-catching prints that ignite your imagination.
Printed nylon spandex fabric offers a perfect balance of stretch and strength, making it ideal for creating form-fitting garments and activewear. Within this category, you'll discover an array of prints and patterns, ranging from bold geometric designs to delicate floral motifs. These fabrics allow you to express your unique style and create statement pieces that turn heads. 
Whether you're crafting swimwear, leggings, athletic apparel, or fashion-forward outfits, our collection of printed nylon spandex fabrics provides endless creative possibilities. The combination of vibrant prints and the comfort of the fabric ensures that you can make a striking fashion statement while enjoying freedom of movement.
Unleash your creativity and explore our Printed Nylon Spandex Fabric collection. Let the vivid prints inspire your designs and embrace the versatility and comfort that these fabrics offer. Discover a world of endless possibilities and bring your vision to life with these captivating textiles.