Indulge in Velvety Opulence
Plush Velvet Texture
One of the defining characteristics of sequin velvet fabric is its sumptuous texture. The combination of sequins and velvet brings together two luxurious textures, offering a sensory delight that is soft, plush, and velvety to the touch.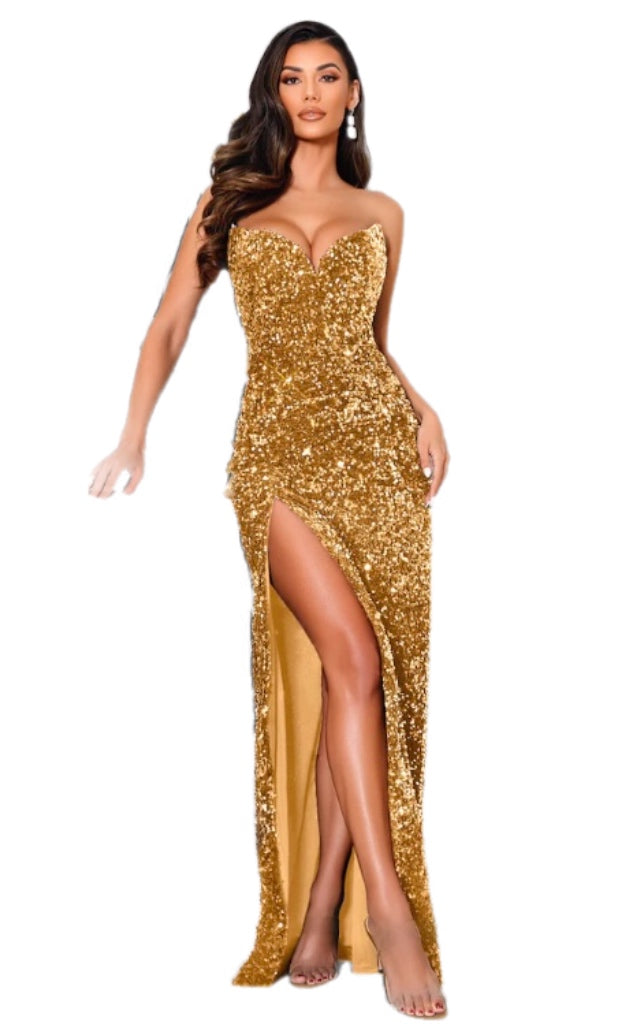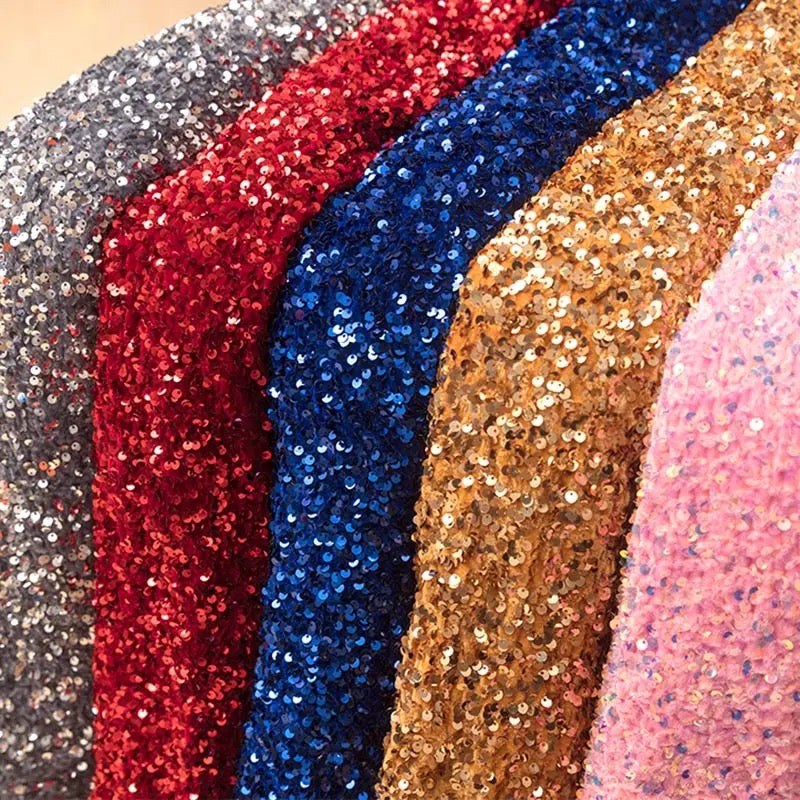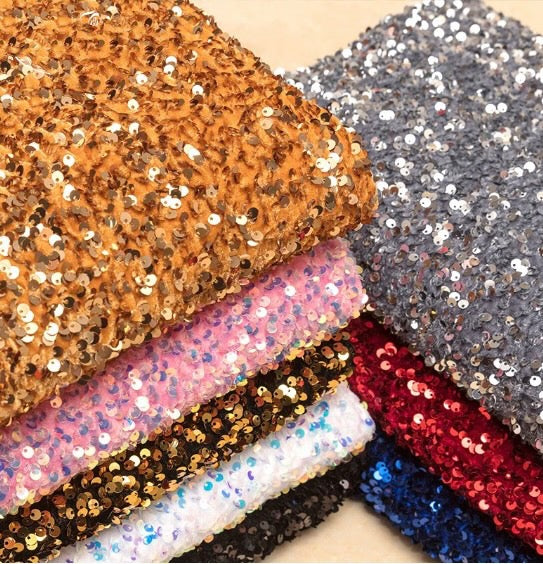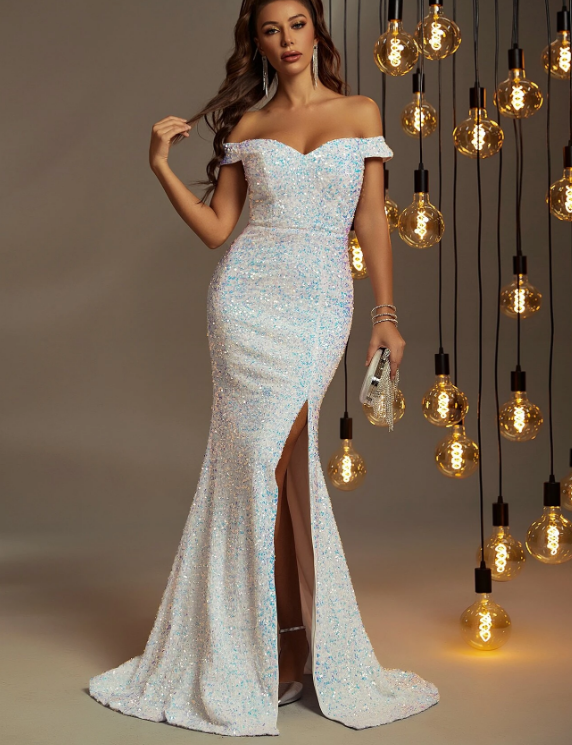 Illuminate Your Style
Light-Reflecting Brilliance
The sequins on velvet fabric reflect light beautifully, creating a radiant and luminous effect that catches attention and adds an extra dimension of visual appeal. It is a fabric that exudes grace, elegance, and timeless beauty.
Unleash Your Inner Diva
Endless Creativity
From glamorous evening gowns and red carpet looks to dazzling accessories and stunning home décor accents, sequin on velvet fabric effortlessly adds a touch of elegance and glamour to any project.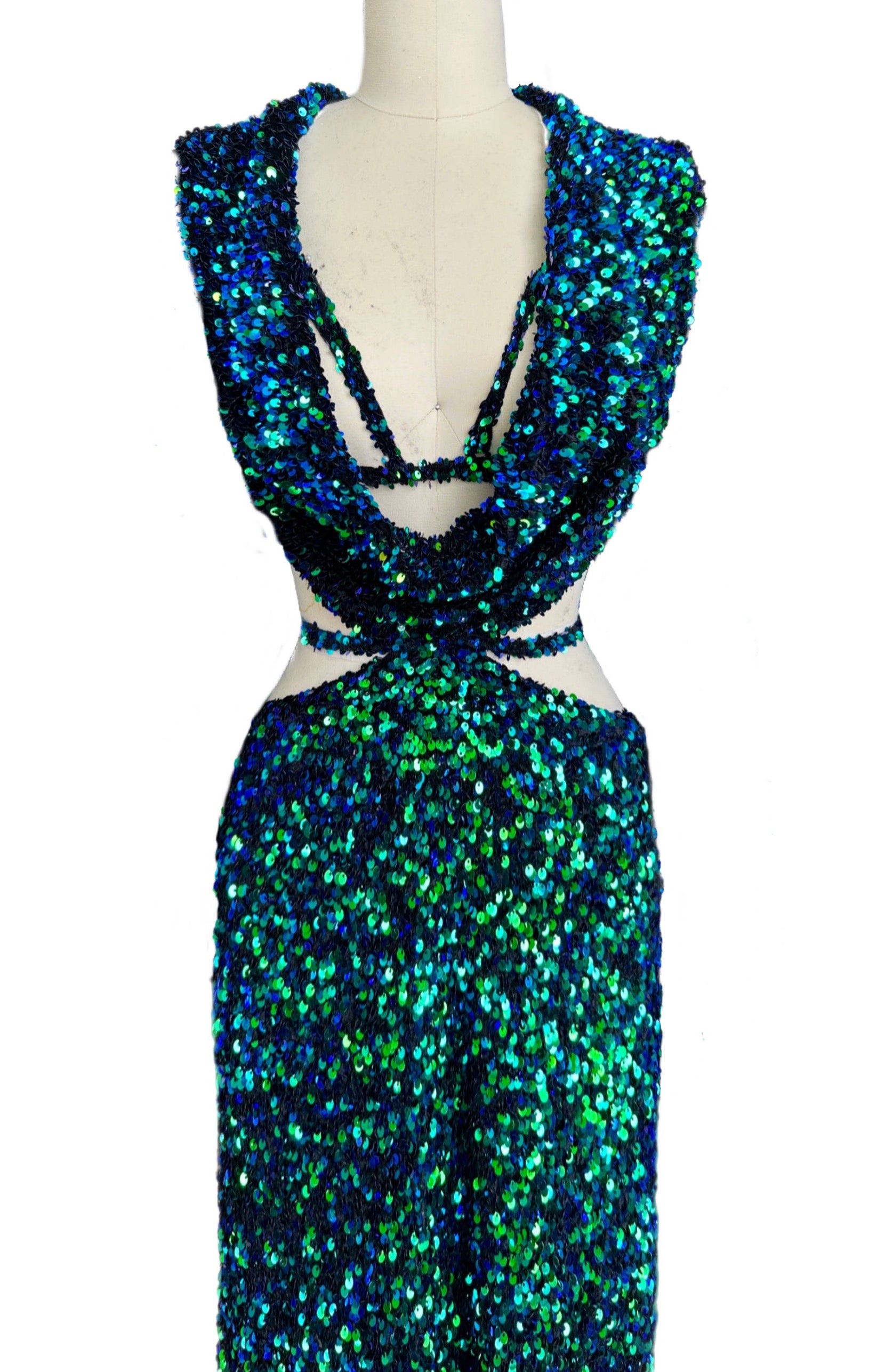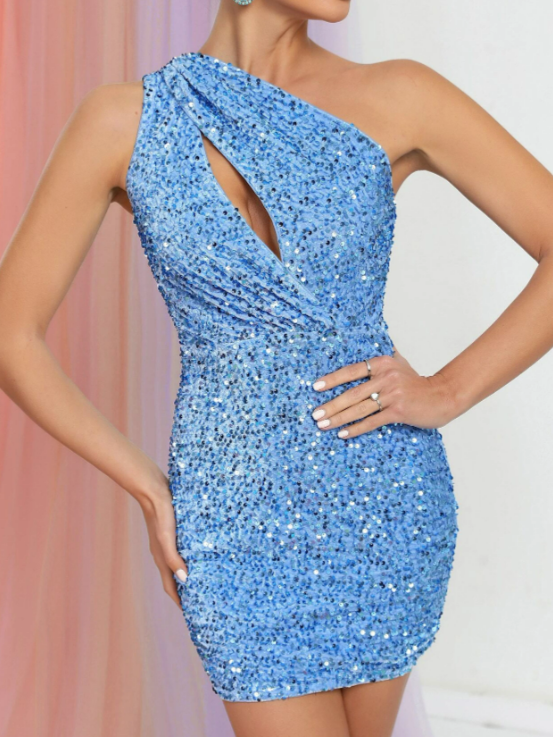 Our Collection
Dare to Dazzle: Elevate Your Designs with the Irresistible Allure of our Sequin on Velvet Fabric Collection, the Perfect Choice for Unforgettable, Glamorous Creations!
★★★★★

Absolutely stunning! The sequin on velvet fabric exceeded my expectations. The sparkle is mesmerizing, and the velvet texture is so plush and luxurious. I used it for a gown, and it turned heads everywhere I went.

Amilia G.
★★★★★

This fabric is a dream to work with! The four-way stretch made it easy to create a form-fitting and comfortable dress. The sequins are securely attached, and the rich texture added a touch of elegance to my design. Highly recommended!

Lana M.
★★★★★

I fell in love with this sequin on velvet fabric as soon as I saw it online, and I'm even more thrilled now that I have it in my hands. The quality is outstanding, and the durability is impressive. I've used it for multiple projects, and it has held up beautifully.

Isabella S.
★★★★★

Talk about a showstopper! The sequin on velvet fabric stole the spotlight in my event decor. The richness of the velvet combined with the sparkling sequins created a glamorous ambiance that impressed all my guests. It added that extra touch of sophistication and made the occasion truly memorable.

James A.
★★★★★

I'm obsessed with this fabric! The sequins catch the light beautifully, creating a mesmerizing shimmer. The velvet feels amazing against the skin, and the four-way stretch made it perfect for my dance costumes. I've received countless compliments. I'll definitely be ordering more!

Sasha K.
GET INSPIRED
Sparkling sequin velvet creations that captivate the eye, adding glamour and sophistication to any outfit. Explore a world of dazzling designs and unleash your inner fashionista.