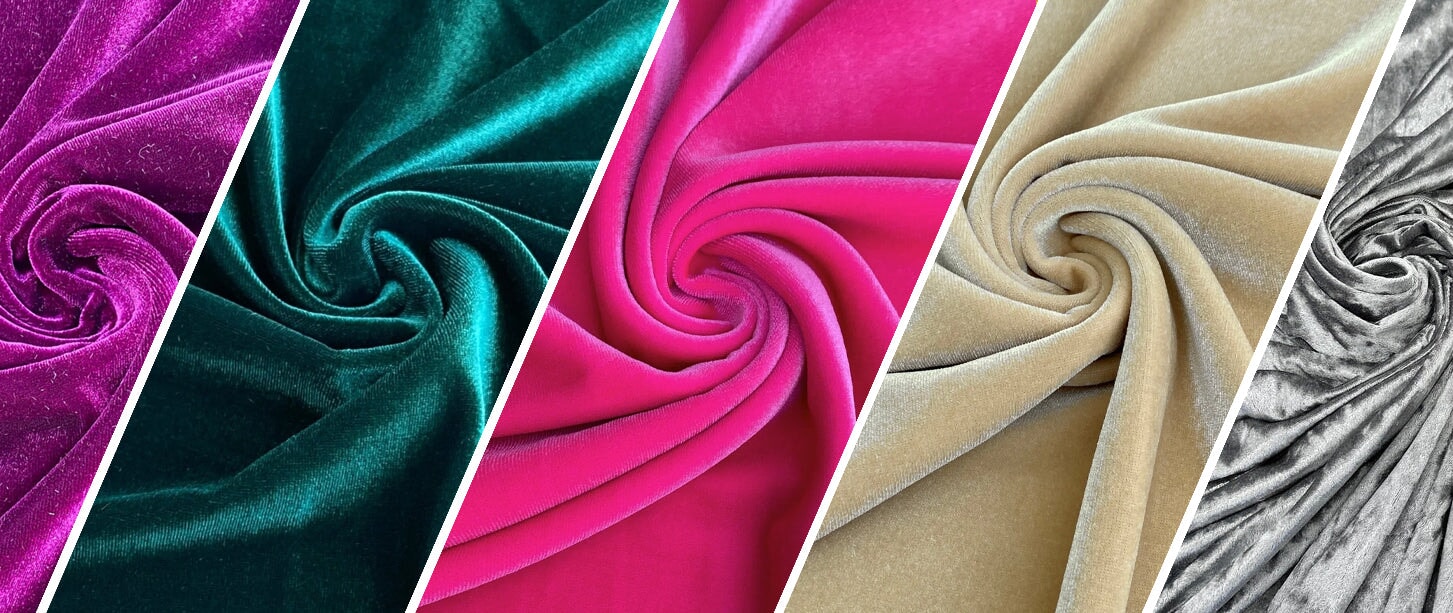 Welcome to our luxurious Velvet Fabric category, where elegance, opulence, and timeless allure converge. This collection showcases a stunning array of textiles known for their sumptuous texture, rich colors, and unmatched sophistication.
Velvet fabric has long been synonymous with luxury and grandeur. Within this category, you'll discover a wide range of velvet fabrics, each with its unique qualities and finishes. From the soft and plushness of crushed velvet to the smooth and lustrous appearance of silk velvet, our collection caters to diverse creative visions.
Velvet fabric adds a touch of richness and warmth to any design, making it ideal for creating elegant evening wear, formal attire, luxurious upholstery, and statement accessories. Its irresistible tactile quality and lustrous sheen create a visually captivating effect.
Indulge in the lavishness of velvet fabric. Explore our collection and experience the unparalleled feel and timeless beauty of these textiles. Let the plushness and allure of velvet inspire your creativity as you craft extraordinary pieces that exude sophistication and glamour.