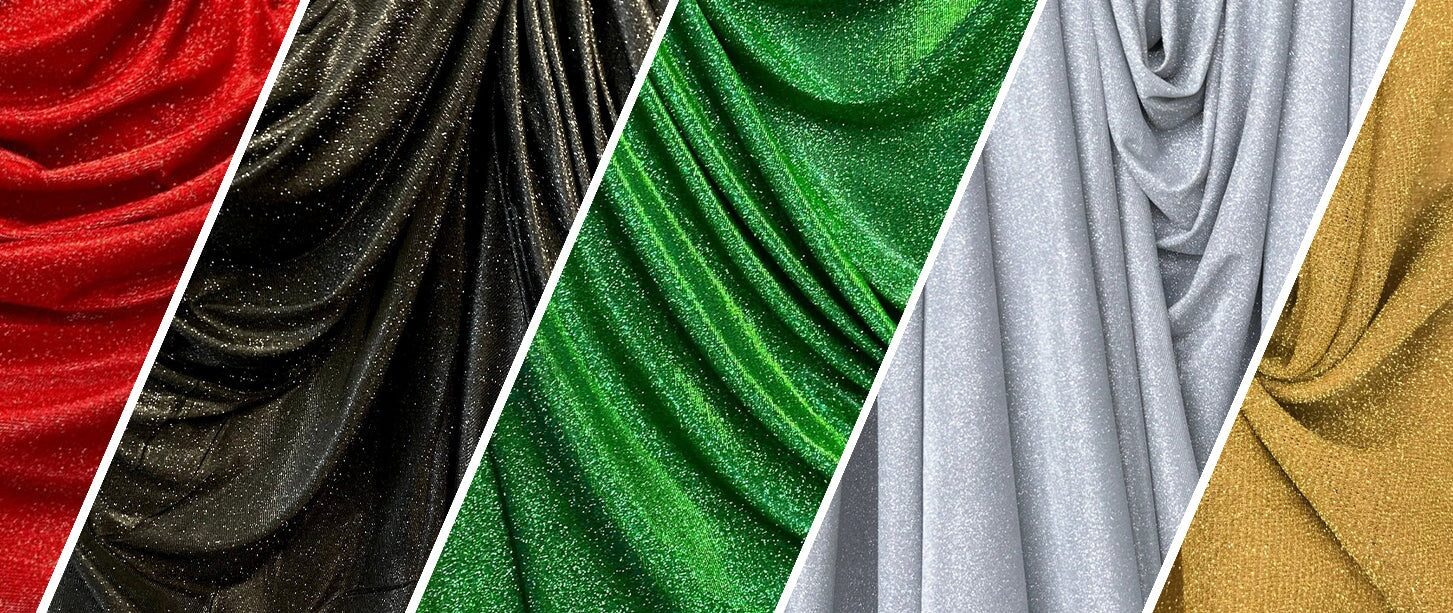 Welcome to our dazzling Metallic Lurex Fabric category, where glamour, shimmer, and sophistication come to life. This collection showcases a stunning range of textiles that captivate the eye with their metallic sheen, adding a touch of opulence and allure to any project. 
Metallic lurex fabric is renowned for its shimmering effect, achieved through the infusion of metallic threads into the fabric. Within this category, you'll discover a variety of options, from delicate and subtle metallic accents to bold and eye-catching designs. Whether you're seeking fabrics for evening wear, costumes, accessories, or statement pieces, our collection offers endless possibilities.
Embrace the allure of metallic lurex fabric as it effortlessly elevates your designs and brings a touch of glamour to any occasion. Let your creativity soar with the endless styling options, from creating dazzling dresses, show-stopping tops, sparkling home decor, or eye-catching accents.
Explore our Metallic Lurex Fabric collection and let the shimmer and shine inspire your imagination. Discover the magic of these fabrics and add a touch of brilliance to your creations.