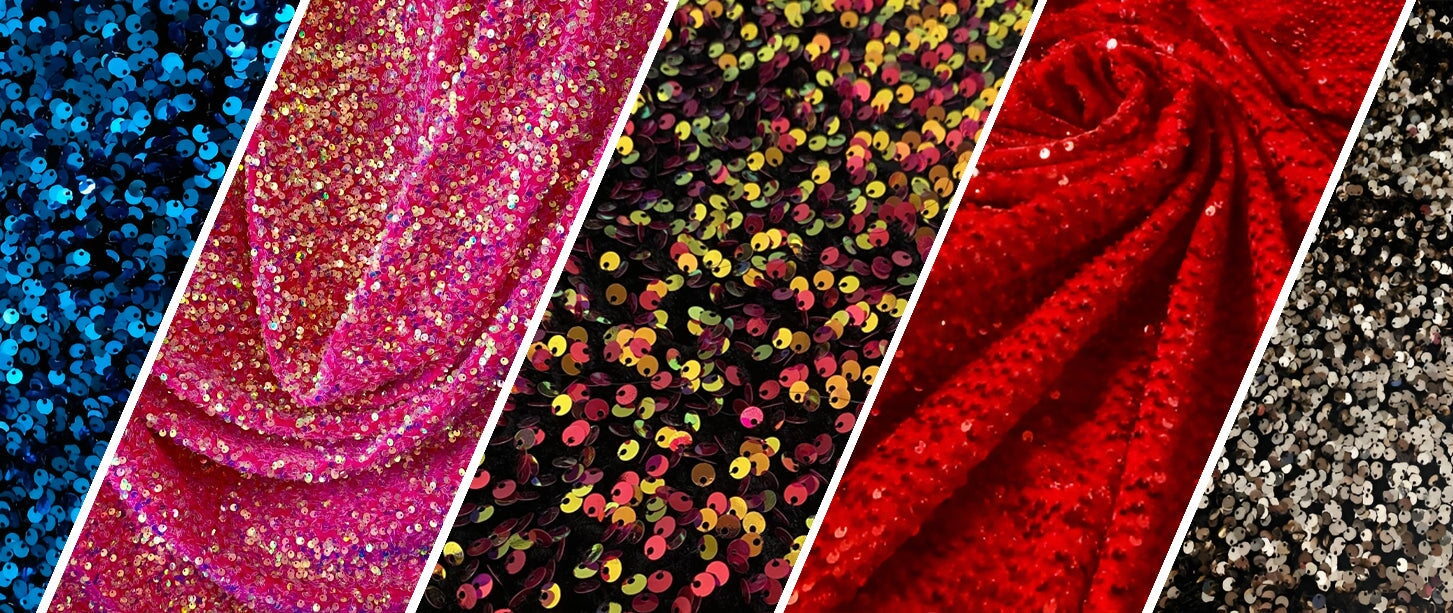 Welcome to our dazzling Sequin on Velvet Fabric category, where luxury, glamour, and texture combine to create an extraordinary visual feast. This collection showcases a stunning range of textiles that unite the plushness of velvet with the sparkle and shine of sequins, making every design a showstopper.
Sequin on velvet fabric offers a harmonious fusion of softness and opulence. Within this category, you'll discover a variety of options, from dense and intricate sequin patterns to scattered and subtle embellishments. The juxtaposition of the plush velvet backdrop with the glimmering sequins creates an enchanting and mesmerizing effect.
Whether you're crafting glamorous evening gowns, statement accessories, or eye-catching home decor pieces, our collection of sequin on velvet fabrics will undoubtedly elevate your creations to new heights. These fabrics are designed to turn heads and make a lasting impression.
Explore our Sequin on Velvet Fabric collection and let your imagination run wild. Unleash your creativity and embrace the extraordinary possibilities these textiles offer. Create dazzling, one-of-a-kind pieces that radiate luxury, style, and unmatched elegance.