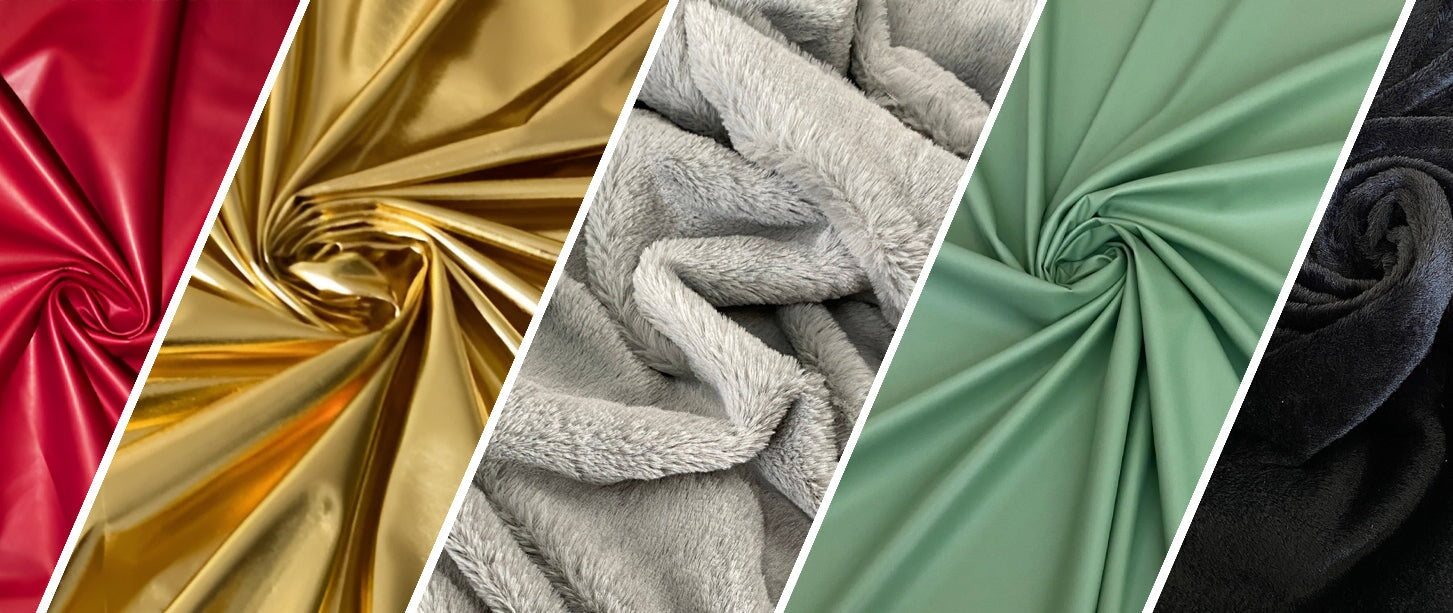 Welcome to our Faux Leather Fabric category, where style, sustainability, and versatility converge. This collection showcases a range of textiles that replicate the luxurious look and feel of genuine leather while offering an ethical and animal-friendly alternative.
 Faux leather fabric, also known as synthetic leather or vegan leather, has evolved to become a popular choice in the fashion and upholstery industries. With advancements in technology, these fabrics boast remarkable realism, capturing the texture, sheen, and durability of genuine leather.
Within this category, you'll find an assortment of faux leather fabrics by yard, each with its own unique characteristics. From smooth and sleek finishes to textured and embossed designs, our collection offers options to suit various projects and aesthetics 
Ideal for crafting chic jackets, stylish handbags, statement furniture upholstery, and more, faux leather fabric adds a touch of sophistication to any design. It is easy to clean, resistant to wear and tear, and a sustainable choice that avoids animal products. 
Embrace the world of faux leather fabric and let your creativity soar. Discover the versatility and ethical appeal of these textiles in our collection, and embark on crafting projects that combine style, durability, and compassion.